Our Orginal gentle body brush
Our favorite all around brush for face and body grooming!
Our Smalldog Official Gentle Body Brush can help make your grooming time more comfortable and enjoyable knowing your fur babies skin will be irritated.  
Buy Now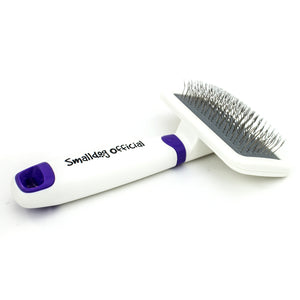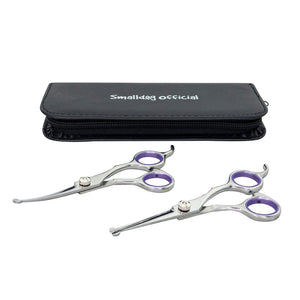 keep your pup looking fresh
Our Snip Snip Scissor Set can help keep your dog's fur and hair trimmed between grooming appointments! 
(1) Curved Scissor (1) Straight Scissor (1) Super Cute Case!
These scissors are all you need to keep you pup looking their best best!
Yep! I'm buying it!
The Founders
 Sophia, CEO and Izzy Bear, VP of Customer Relations
Famous on their Instagram @yorkieheaven and seen on Buzzfeed, and @DogsOfInstagram our founders love walks, living in Florida, chasing lizards, hunting squirrels and eating lots of treats! 
Learn Why we started Smalldog Official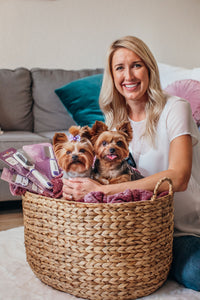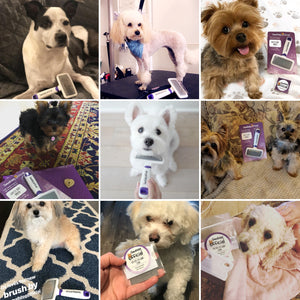 We love our Small dog Pack
Can we talk about being a part of the cool crowd!  Not only do our Smalldog Official pups look good but they're so cute! Make sure you #SmalldogOfficial to be featured our our social pages!
Instagram Famous Friends include:
@cody_bear_the_yorkie with 63,300 followers
@fluffdogcrew with 74,600 followers
@yogurt_westie with 34,000 followers
@bell_timmy_and_babyaurora with 1114,000 followers
Want to look as good as them